The project and its insights into what biases are and how they affect the way our brain processes information and misleads us has impacted both my daily and my professional life. As a professor and researcher, I will use the results of the project to pass on to current and future teachers the awareness of biases and their effect on education and society
Lut De Jaegher
Lecturer diversity-sensitive communication and coaching (postgraduate)
Artevelde University of Applied Sciences
---
In my role for UNESCO and the European Commission I feel a mission now that goes beyond my contribution to our dBias project. Via new project proposals and my coming conference keynotes, I hope to flesh this topic further out in publications and educational policy reports.
Piet Kommers
UNESCO Professor of Learning Technologies
Drawing to Health Foundation
---
The experience of being part of such a multinational consortium will definitely be of a great benefit to my organisation. Getting to know so many different patterns of work and communication exceeds immensely the mere use of all product results. It adds to our professional development as a team and reinforces our organisational capacity to bring forward new project ideas.
Milena Koleva-Zvancharova
Project manager
National Training Center
---
It seems to me that by participating in this project, the organization keeps pace with what it sets as its mission and vision, and that is, a quality and equity in education. In addition, connecting at the international level contributes to its better and more extensive operation.
Selena Vracar
Psychologist
Institute for Contemporary Education
---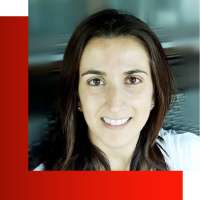 The dBias project has allowed me to increase my scientific knowledge about cognitive biases, an area that was previously unknown to me. It also allowed me to become aware of the different types of biases that exist and how they affect the way we interact with others.
As a trainer and teacher, this project made me reflect on my own cognitive biases and helped me to be more aware of behaviours that might bias my teaching practice.
Ana Oliveira
Project manager
Delft Digital Learning
---
Just because you know where you are wrong doesn't necessarily mean you avoid it. Learning about phenomena from a social and cognitive point of view in the dBias project is permeated with an experiential note. Awareness of the role of cognitive biases has made me more sensitive to the mistakes I make.
Nikola Goljovic
Psychologist
Institute for Contemporary Education